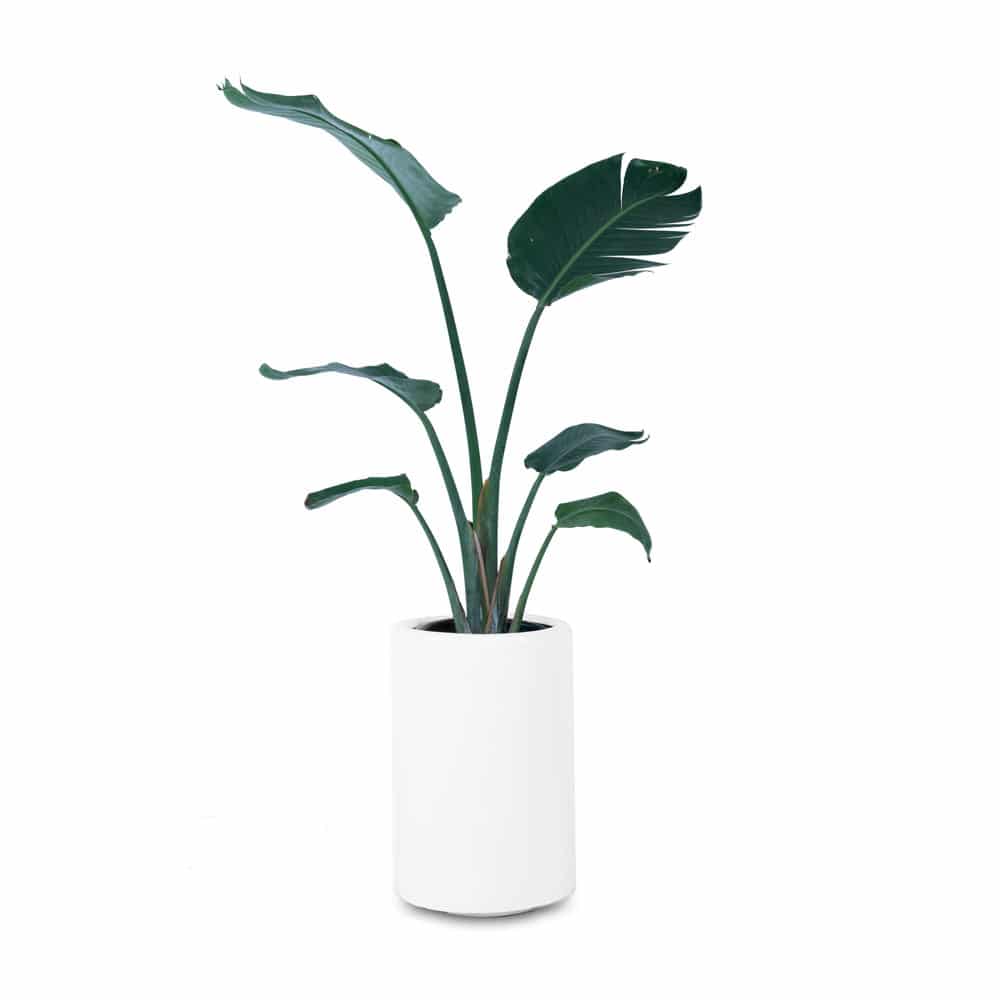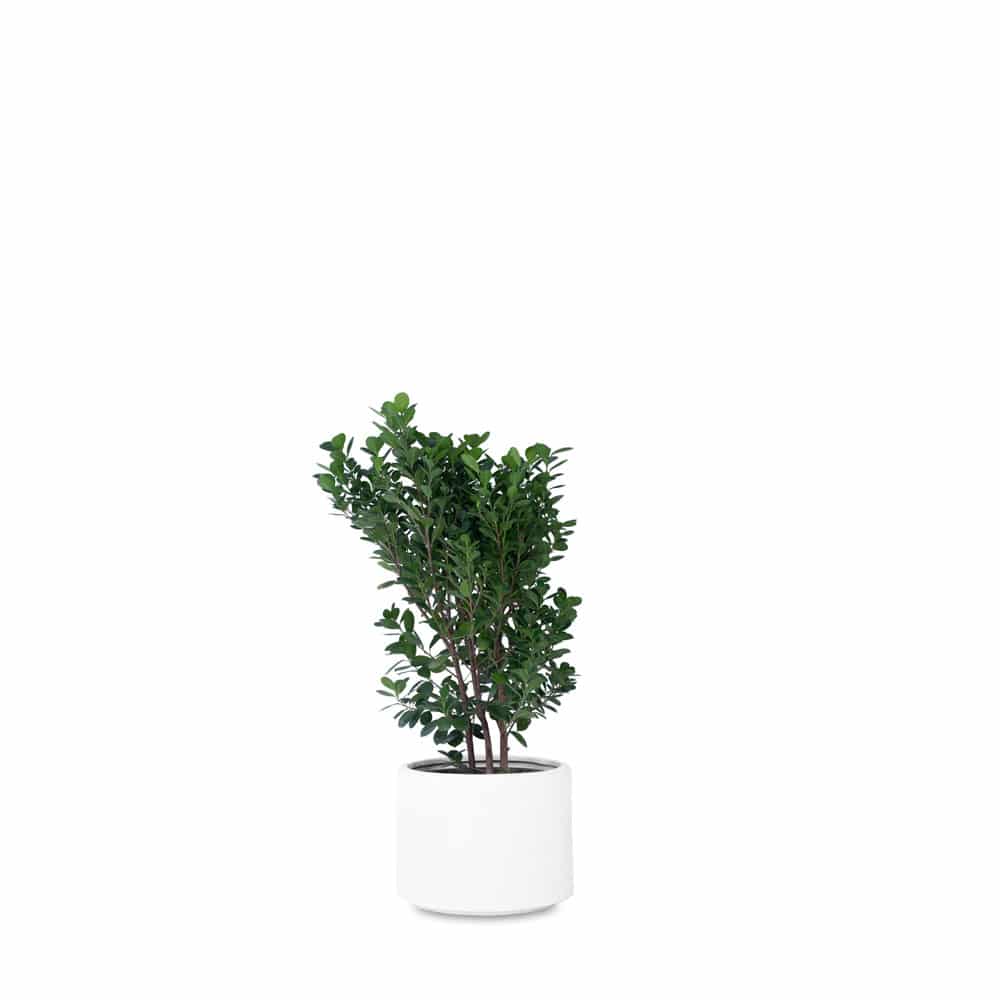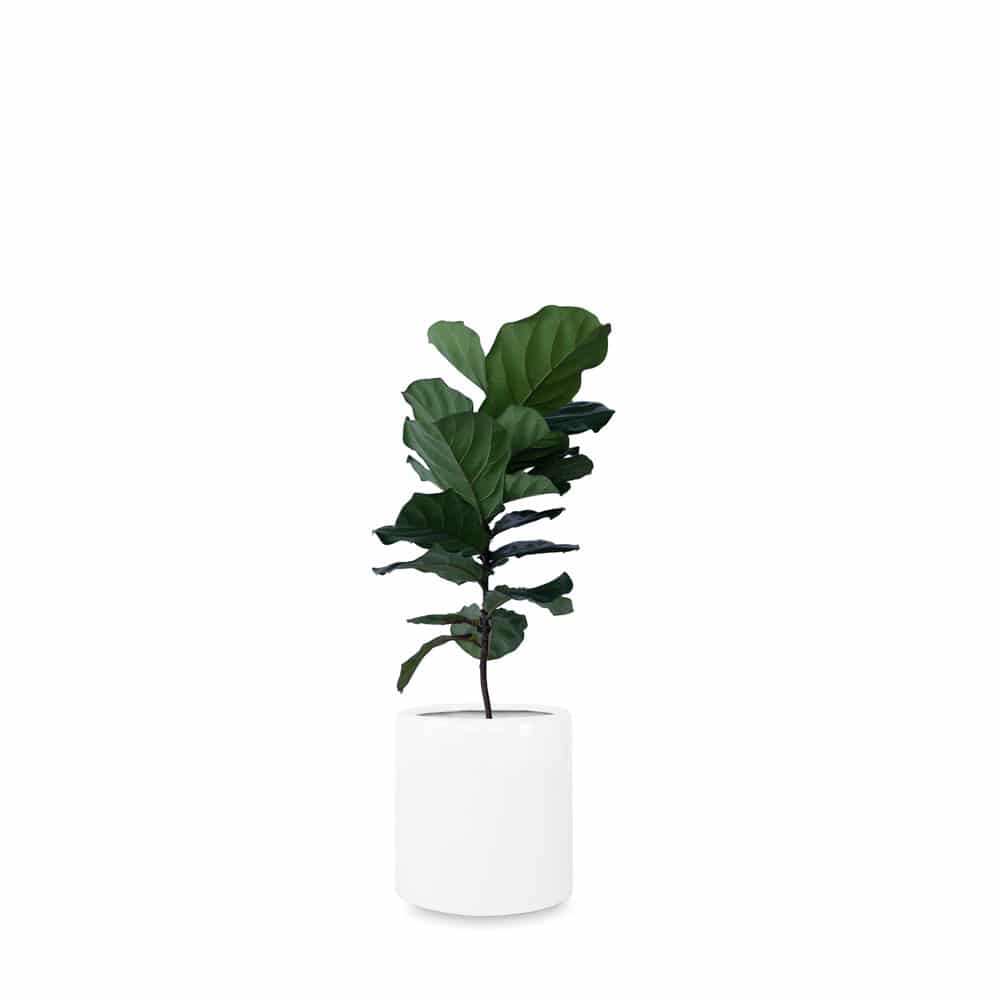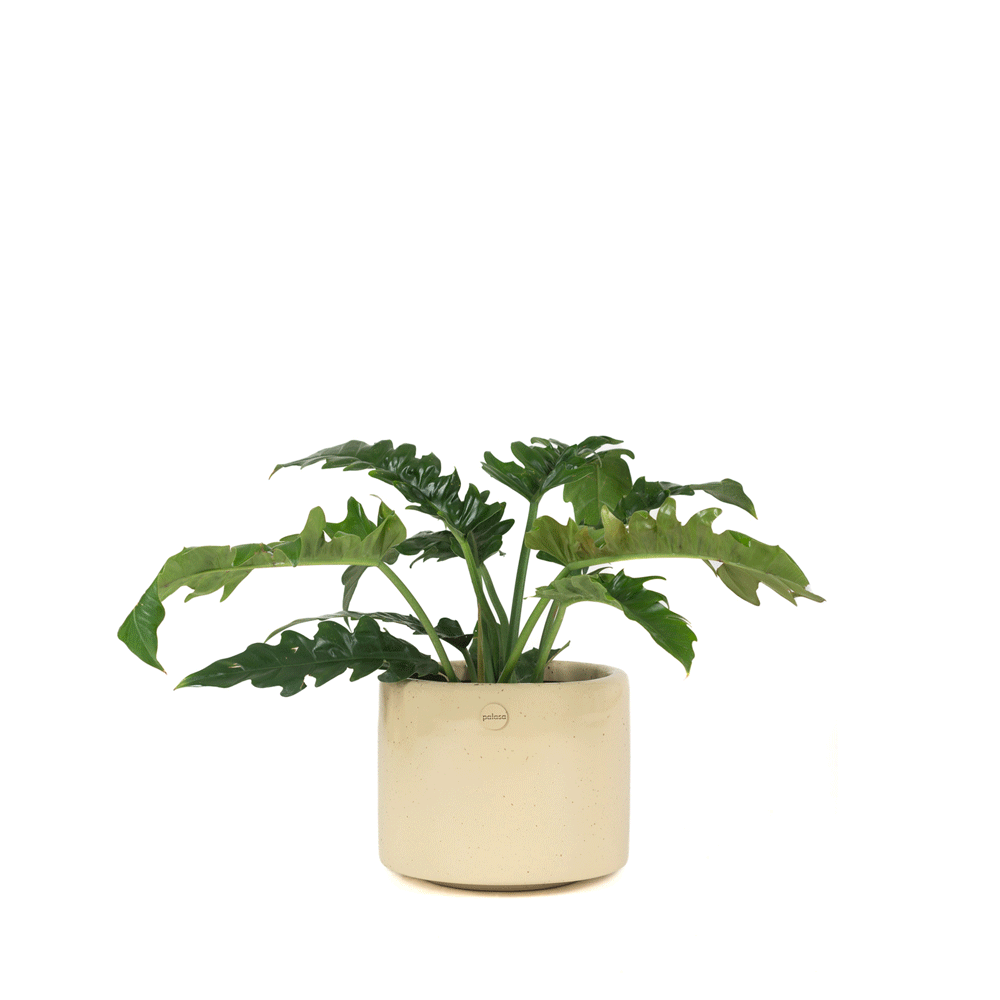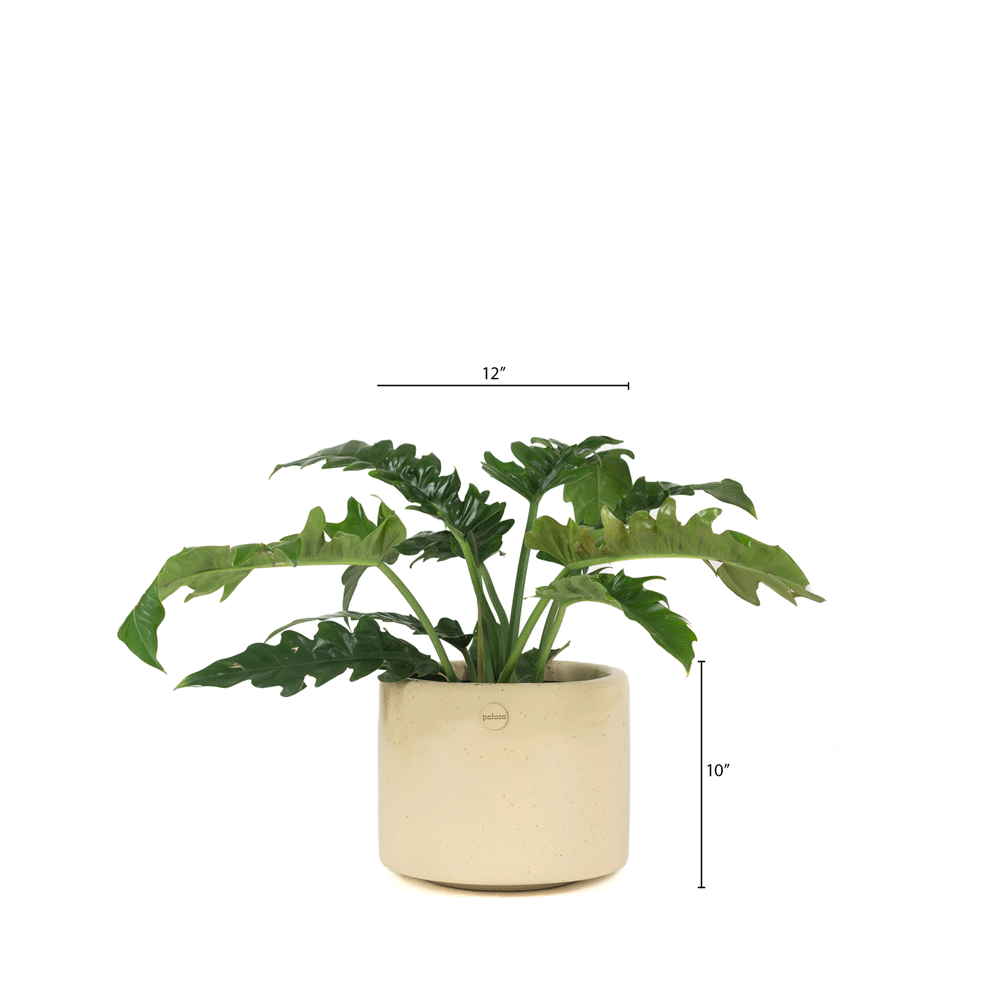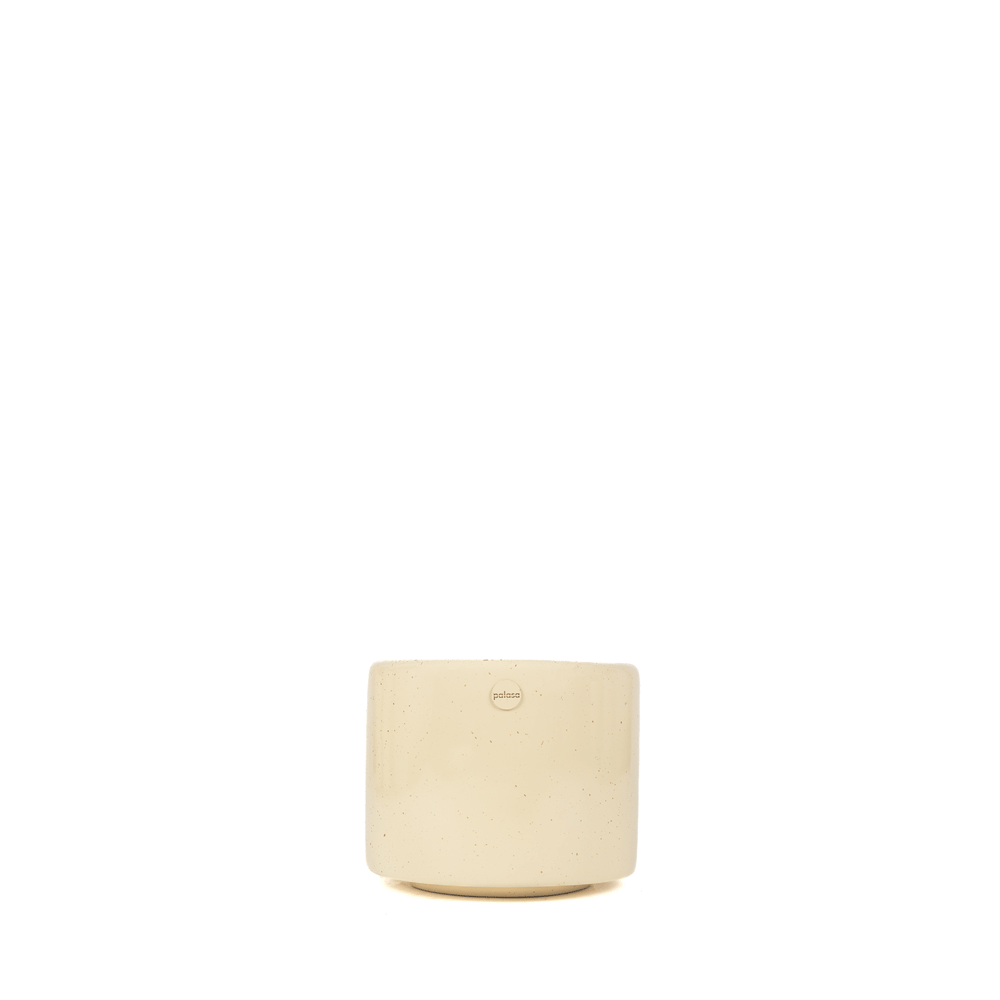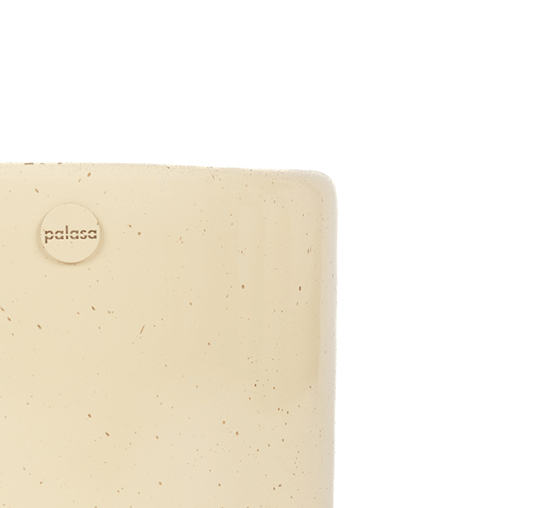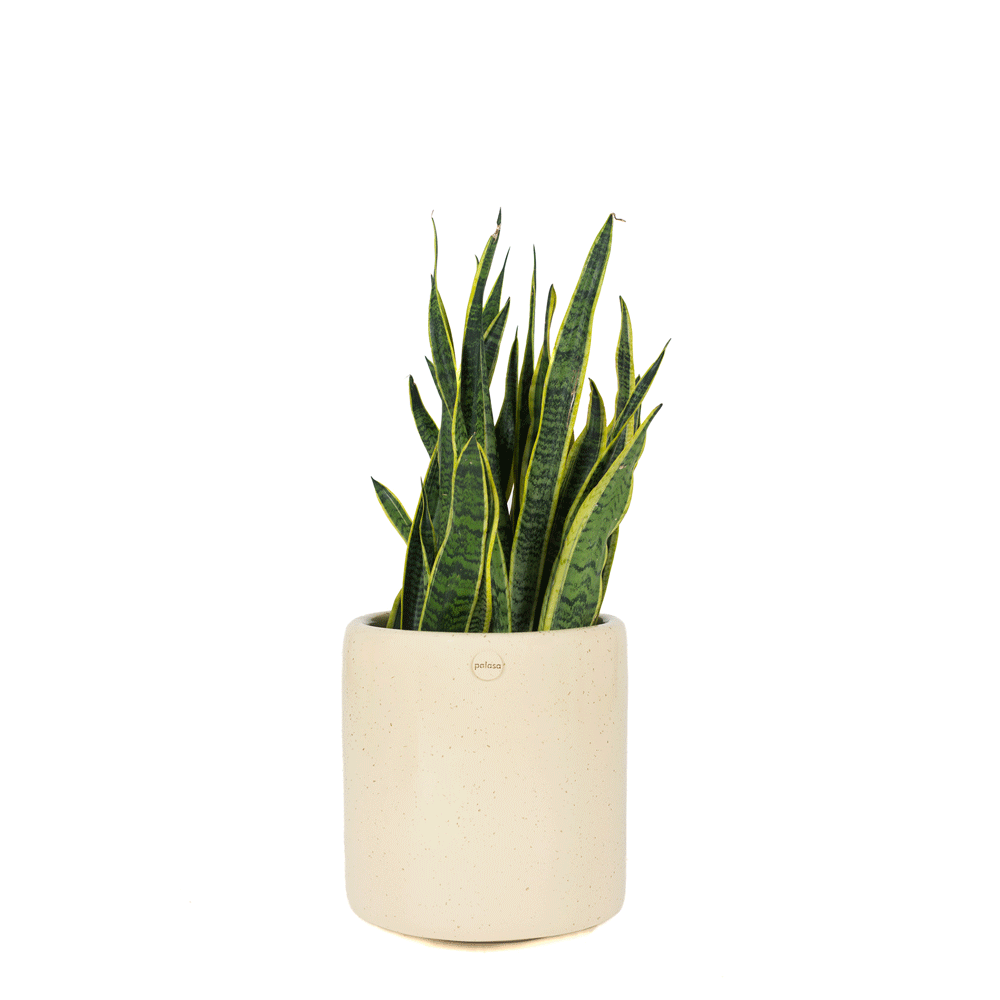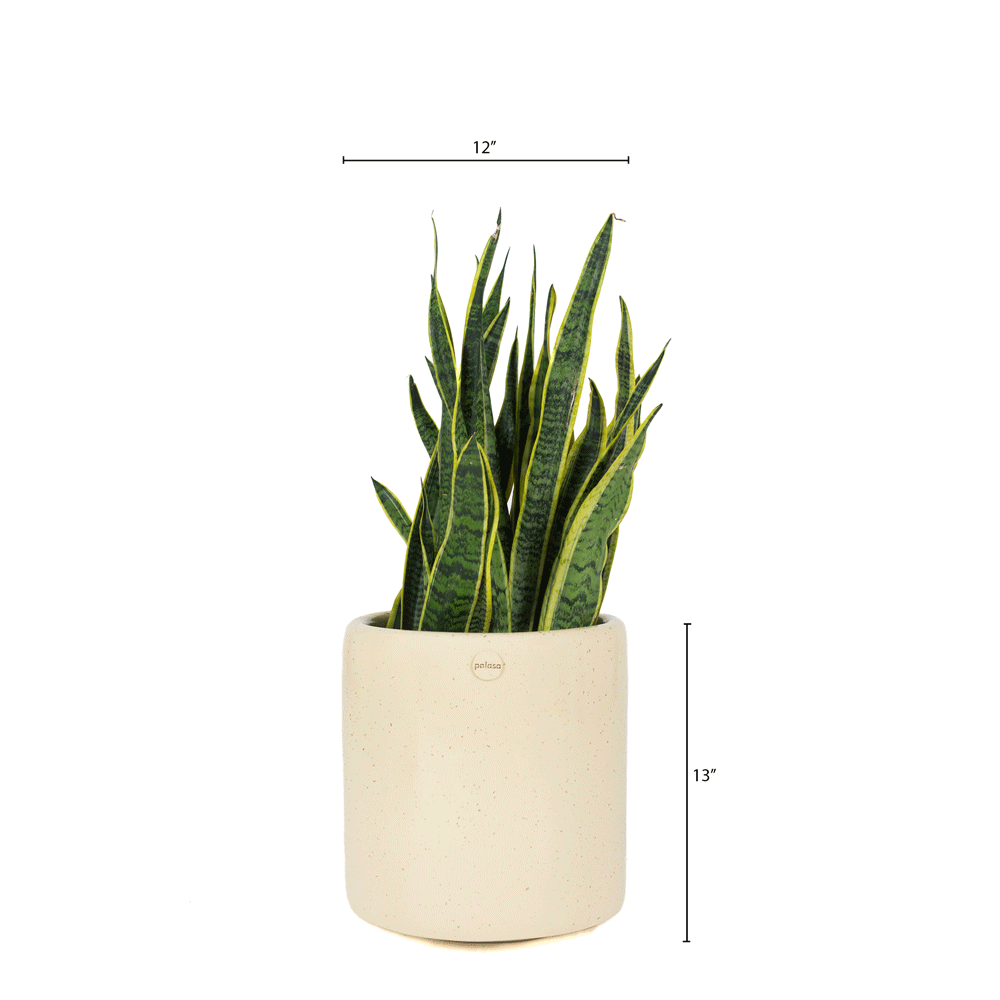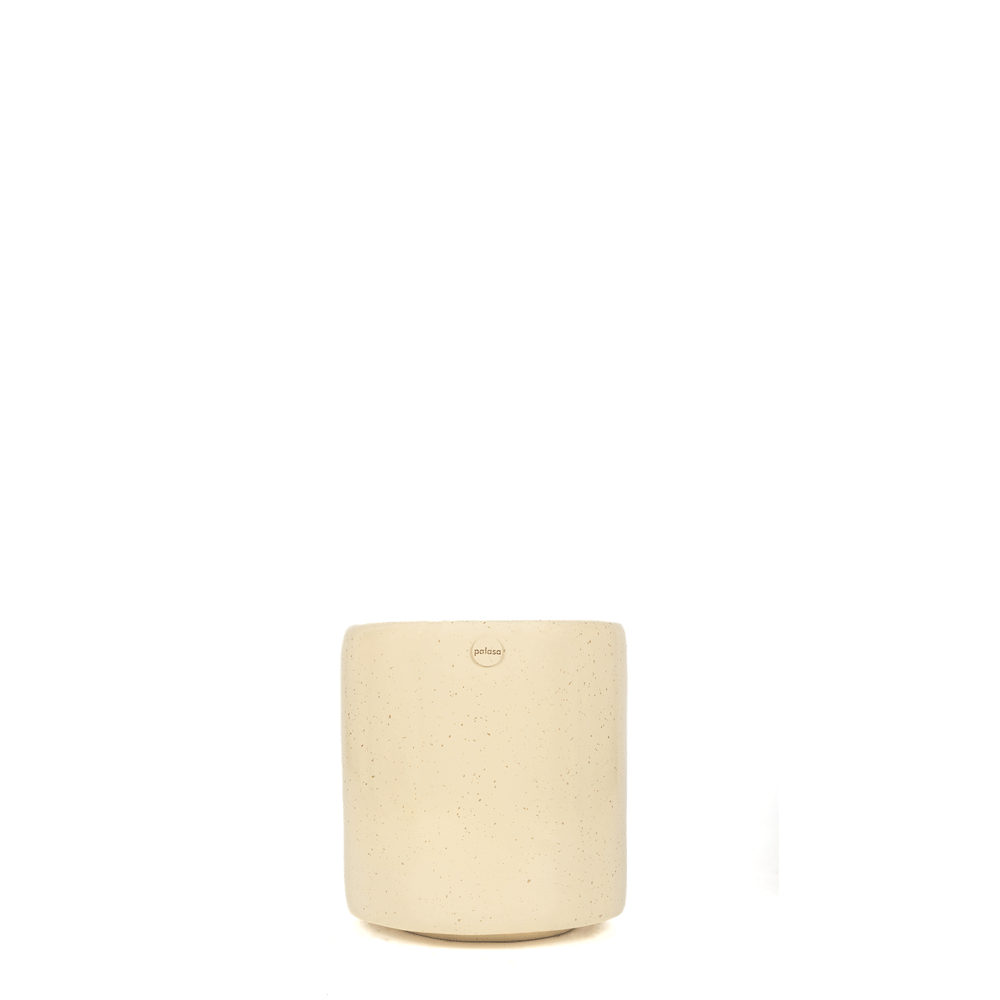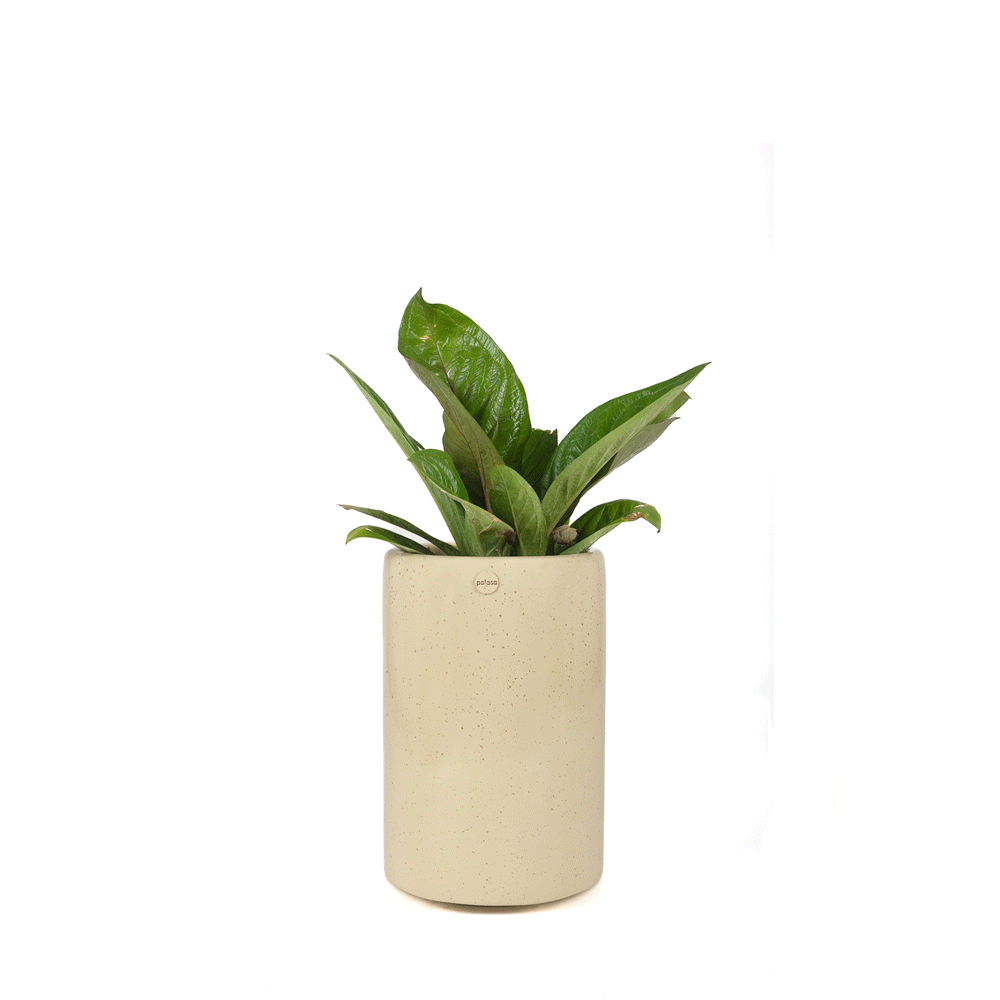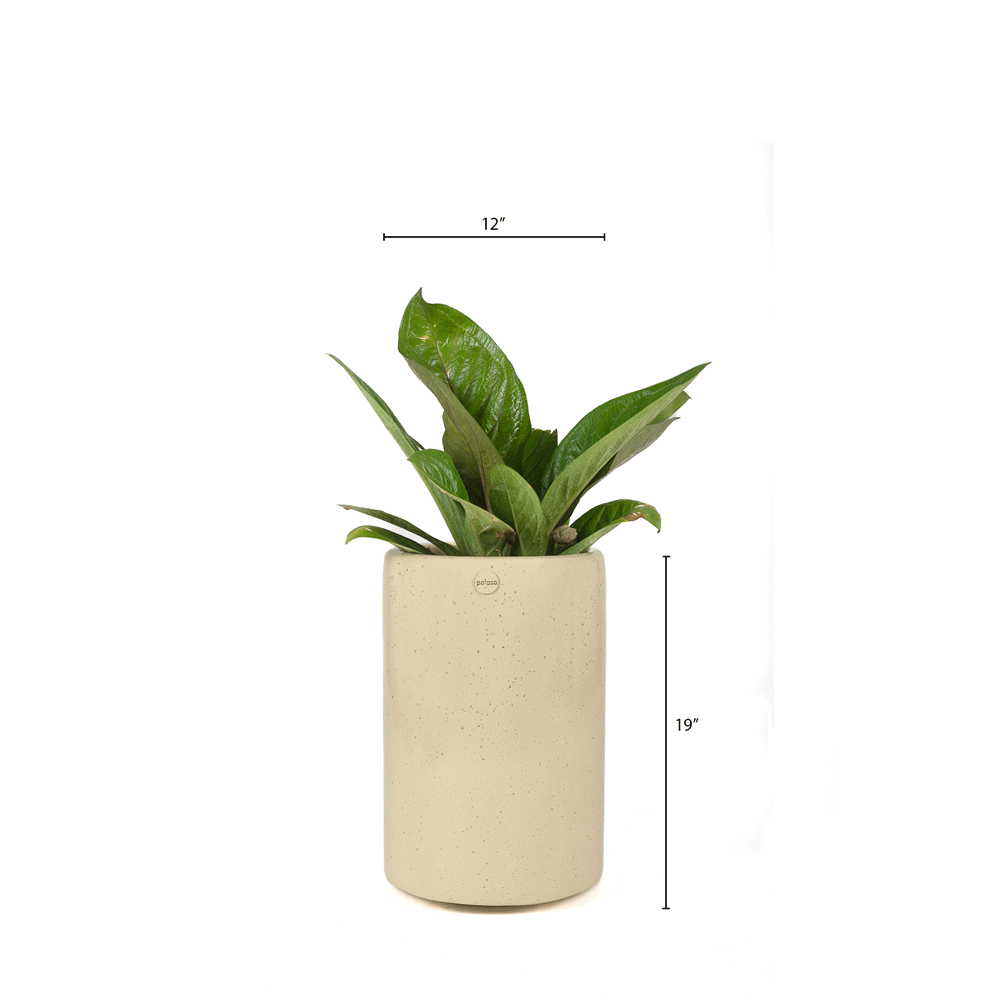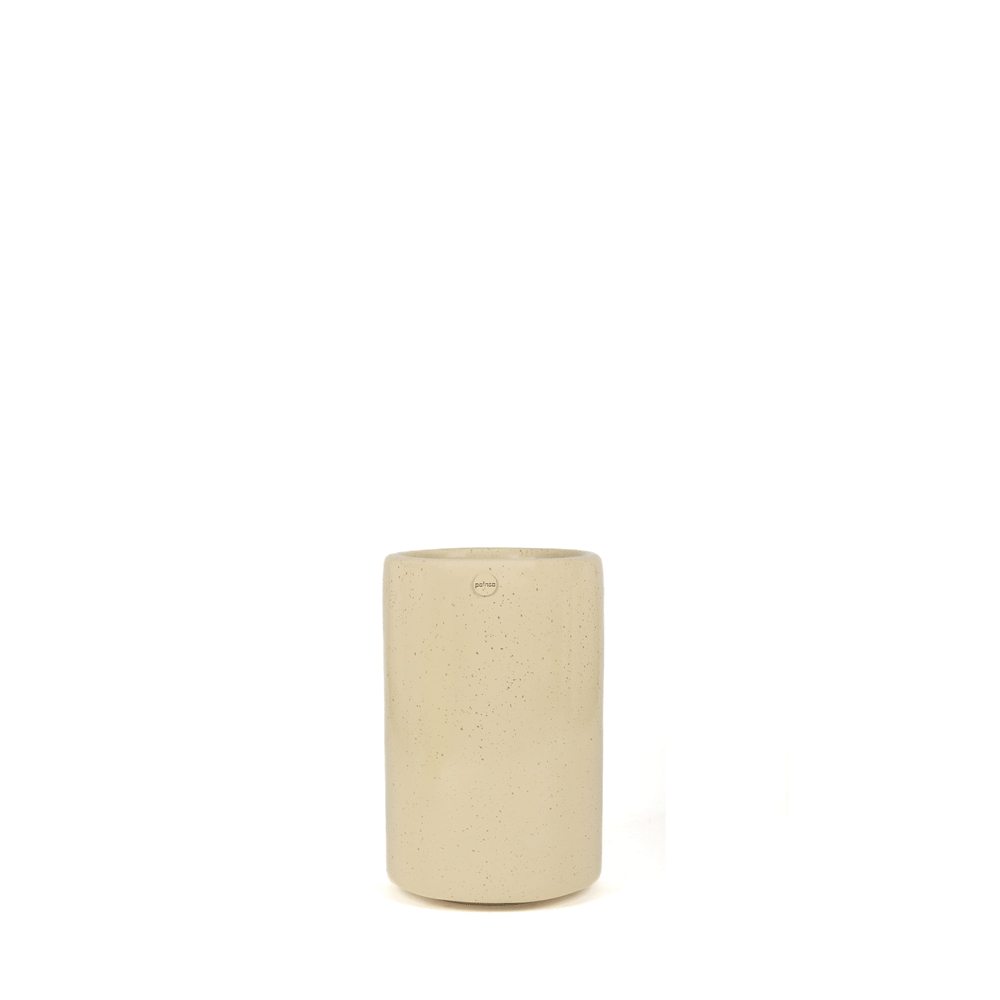 Regular price
Rs. 2,940.00
Sale price
Rs. 2,940.00
Regular price
Rs. 2,700.00
Tax included.
Material: FRP (Fiberglass)
Size Details:
Small :
Height = 10"
Diameter = 12"

Medium :
Height = 13"
Diameter = 12"

Large :
Height = 19"
Diameter = 12"

XL :
Height = 28"
Diameter = 12"
Description
Specifications
Shipping & Return
The Rolld Series, with its modest contemporary design, is ideal for any setting. It comes in small to extra-large sizes and is ideal for balconies or inside use.

The soft edges, slender and round body shape, and uber lightweight and super durable construction make it an excellent performer for any outdoor commercial or residential setting. This planter is the ideal combination of FRP and both glossy appearances, and it is sure to stand out in any setting!


Material:

FRP (Fibreglass)

Colour:
White
Shell white beige with Speckles

Dimension:

Small :   
Height = 10"
Diameter = 12"

Medium :
Height = 13"
Diameter = 12"


Large :    
Height = 19"
Diameter = 12"

XL :          
Height = 28"
Diameter = 12"

Finish Type:

Glossy
 
Ships in: 10 Days

Note:
The plants are for representational purposes only. It does not come with the planter.
All our products are handmade with love.
Please expect a slight variation from the image.
CARE
Fiberglass planters are becoming increasingly popular as they are lightweight, durable, and resistant to weather and corrosion.

Regular cleaning of FRP planters is necessary to maintain their appearance and prevent the buildup of dirt and grime. Use a soft cloth or sponge with mild soap and water to clean the surface of the planter.

Avoid using abrasive cleaners or scouring pads as they can scratch the surface of the planter.

PRODUCT
Materials: FRP (Fiberglass)
Base Colour: White and Beige
Finish: Glossy
Shape: Circular and Large
Special Features: Durable, Lightweight, Strong
Placement: Indoor Floor Planter

Made in India with love by Palasa
Shipping:
The FRP Planters shall dispatched within 7-10 business days of order placement and all shipping times are estimated in good faith to be anywhere between 3-12 business days depending on the location to be shipped in India.


Returns:
We work on a no return and refund policy for all items.

If the product is received in a damaged state and the same is brought to our notice within 48 hours, along with supporting unboxing videos and images of the damaged product, we will be able to return or exchange the product.

After 48 hours has passed, we won't be able to return or exchange the same.

To be eligible for an exchange, your item must be unused and in the same condition that you received it along with a receipt or proof of purchase. A reverse pickup will be scheduled for the same.

Lovely product
Beautiful product with a unique texture
Additional Information on FRP
About the FRP:

Fiberglass, also spelled as "fibreglass" in some regions, is a composite material made from fine fibers of glass that are bound together with a polymer resin. The glass fibers are usually made from silica, which is melted and extruded into thin strands. Fiberglass is known for its lightweight yet robust properties, making it a versatile material used in various applications. It is commonly used in construction, particularly for making parts of boats, aircraft, and automobiles. It is also utilized for making water tanks, swimming pools, roofing, and various types of insulation materials.

About Fiberglass Planters:

Fiber-reinforced polymor is a UV resistant sturdy material.

Fibreglass are light-weight, waterproof and durable compared to ceramic and cement. Thier lightweight nature helps it to be easily movable specially with large size planters. It also provides them with natural insulation protecting plants and iron supports to withstand extreme temperatures. Due to thier non-porous surface, it also doesn't leak like the way terracotta would making it easier to manage indoors as well. A large number of textures and finishes can be applied onto of these planters that helps them to become more friendly and stylish to match with interiors etc.

Fibreglass due to its strength, planters usually last for long years while keeping thier functionality and appearance and there are also considered eco-friendly. These planters can last 50 years as well.

FAQ
Q1 Whats the difference between plants and pots?

Planters are usually considered to be larger than pots in generall, making them more suited for large plants indoor or outdoors. Since planters are generally large, they allow better root growth, can also be placed outdoor as generally also have better design.

Q2 What is better FRP or PVC?

FRP tends to be lighter and more durable. As a material, its known for its strength to weight ratio, and can withstand heavy impact and loads compared to PVC.
It is corrosion resistant, water proof while also being a non-conductor of electricity.

About Palasa:
Palasa, your one-stop destination for all things planters!

At Palasa, we believe in fostering a deep connection with nature, and our mission is to make gardening and plant care an effortless and enjoyable experience for everyone. Whether you are an avid plant enthusiast or just starting your green journey, our carefully curated selection of plants, planters, and gardening essentials is designed to cater to all your botanical needs.

Embrace the beauty of nature, create your green haven, and let the magic of plants transform your living spaces. With our commitment to quality and customer satisfaction, we invite you to explore our website and embark on a delightful journey into the world of plants. Happy gardening
Brand Videos